There was a time when the makers used to show the union of two flowers or two birds on the screen to show the romance between hero and heroine in films. Due to this, the audience used to get an idea that this is a romantic scene. But with the changing times, the definition of romance in films changed. Hero and heroine were seen doing romantic scenes around trees and sometimes at exotic locations. Now instead of romantic scenes in films, bold, intimate and kissing scenes are shown indiscriminately. While some actors feel comfortable while shooting the scenes and shoot them easily, for some, the condition only gets worse. Bobby Deol had told some time back that he got very nervous doing an intimate scene with Esha Gupta in 'Ashram 3'.
There have been many other actors before Bobby Deol, who did intimate and romantic scenes with actresses in films, but during this their condition became such that later they felt ashamed of themselves. Let us tell you about them:

1. Shahrukh was ashamed of the romantic scene with the young actress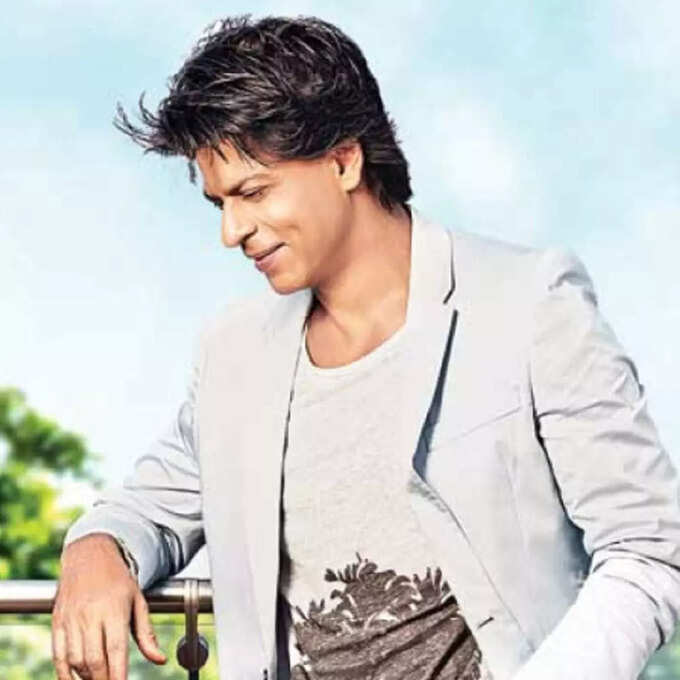 Let's start with Shahrukh Khan. Shahrukh is called the 'Badshah of Romance'. He did romantic scenes with dozens of heroines in his career. But now Shahrukh does not want to be a part of any romantic film. Nor does he like to romance with a young heroine. A few weeks ago, in a live session with fans on Instagram, Shah Rukh revealed the moment he had to romance an actress younger than himself. Shahrukh was asked by a fan that does he miss playing characters like Rahul and Raj? In response, Shahrukh said that now he is too old for romantic films. He told the story of a film many years ago that he had to romance a very young actress in it. According to Shahrukh, 'I was feeling very strange doing romantic scenes with that actress. I was ashamed.'

Emraan Hashmi wanted to do intimate scene with Deepika Padukone, expressed his desire in 'Koffee with Karan'
2. Bobby Deol was nervous in the intimate scene with Esha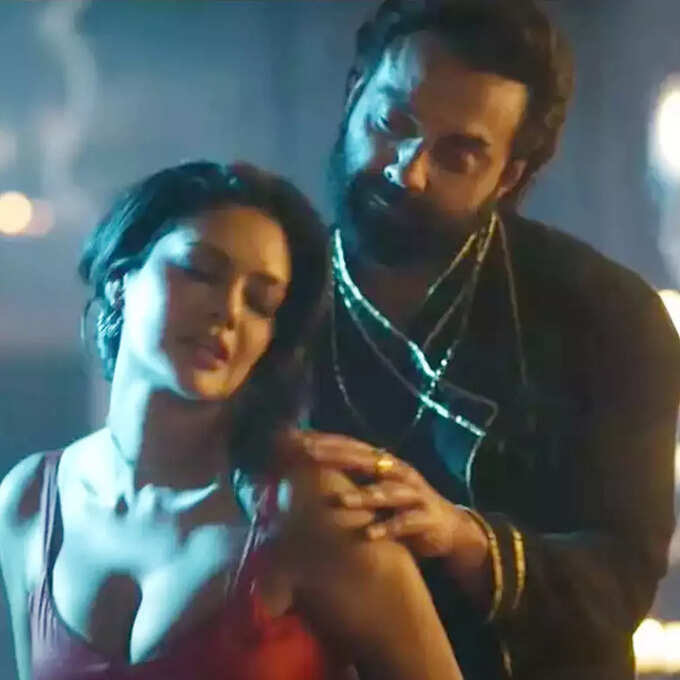 Recently, Bobby Deol had revealed in an interview that he got nervous during a bold scene with Esha Gupta in the web series 'Ashram 3'. Bobby Deol said in a conversation with 'Spotboy', 'I remember when I did an intimate scene for the first time. I was very nervous at that time. This was the first time I was doing something like this. But my co-star was so professional that doing the scene became easy.

When Amitabh Bachchan did liplock with actress 45 years younger, Smita Patil cried all night after bold scene
3. Shahid's reaction on the kissing scene with Kangana Ranaut was like this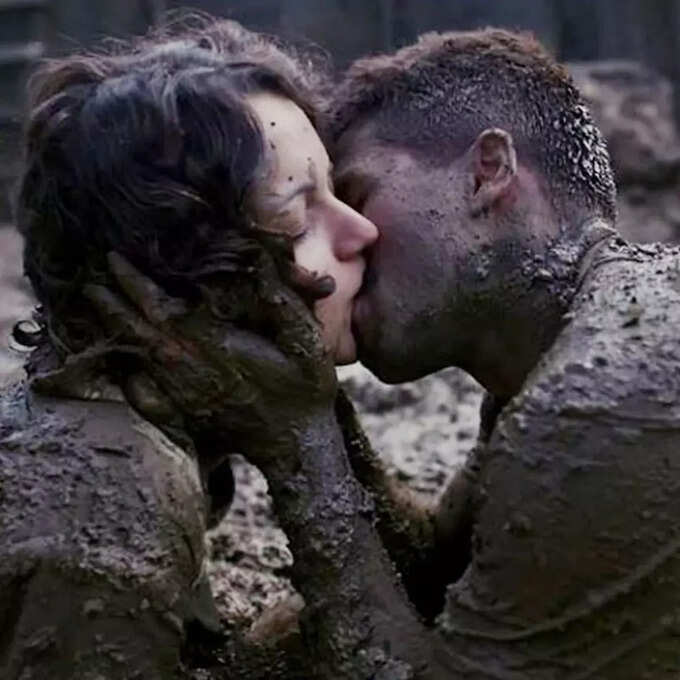 Shahid Kapoor did a kissing scene with Kangana Ranaut in the film 'Rangoon', during which his condition deteriorated. Shahid talked about the romantic scene of this film in 2017 in Neha Dhupia's show. Shahid had said about that kissing scene, 'Can't remember anything. I am blank. That kissing scene was in the mud and it was like mud. At the same time, Kangana also called the kissing scene with Shahid very poor in another interview.
4. Sunny Deol's bold scene with Urvashi Rautela, many retakes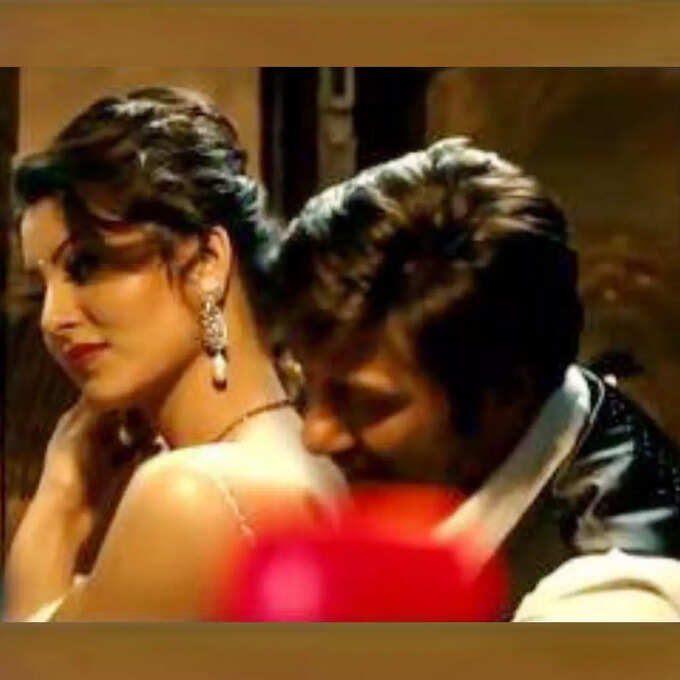 You may have seen Sunny Deol showing action scenes and 'Dhai kilo ka haath' in films, but have you seen him doing bold scenes? Sunny Deol did bold scenes with Urvashi Rautela in the film 'Singh Sahab the Great'. At that time Sunny Deol was 57 years old, while Urvashi Rautela was only 19 years old. In the film, Sunny Deol gave a lot of kissing and bold scenes with Urvashi Rautela. Sunny Deol's condition worsened when he had to give many retakes to give the perfect shot in these scenes.

Throwback Thursday: Aishwarya gave bold scenes with Sunny Deol in this film, this expensive movie is canned for 25 years
5. Emraan Hashmi's kissing scene with Vidya worsens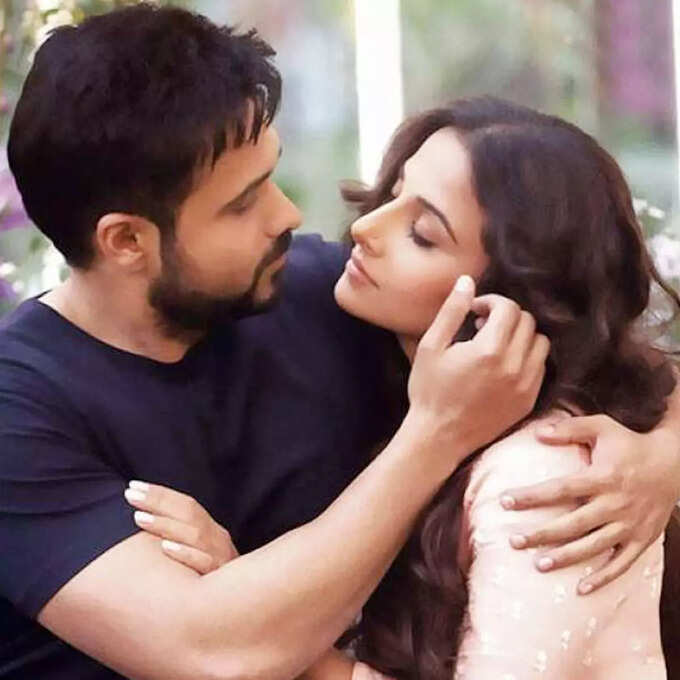 Actor Emraan Hashmi has done romantic and bold scenes in many films. For this reason he is also called 'serial kisser', but when it came to turn Vidya Balan onscreen, his condition had worsened. This is about the movie 'Ghanchakkar'. Vidya Balan once told about this in Neha Dhupia's show 'No Filter Neha'. Vidya Balan had said, 'Before the kissing scene, Emraan Hashmi used to talk nonsense. He used to say what do you think. What will Siddharth say after watching this scene? Do you think I'll get my check? Let us tell you that 'Ghanchakkar' was produced by Vidya Balan's husband Siddharth Roy Kapur.
,