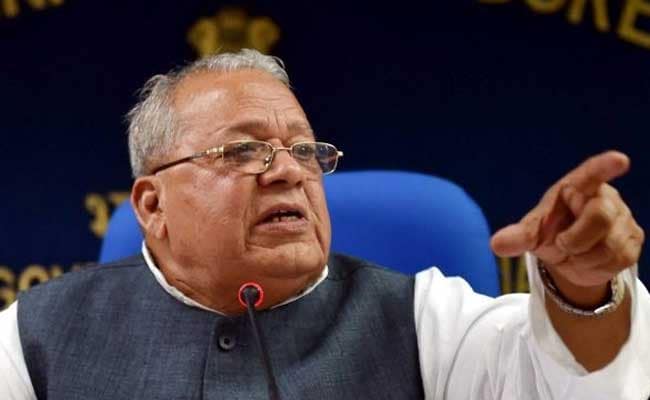 Jaipur:
Rajasthan Governor Kalraj Mishra has called for ensuring the welfare of backward classes in industrialization at all levels. Addressing an award function here, Mishra said that only through industrialization can a country develop rapidly. For this, entrepreneurs will have to make excellent products at the local level by making better use of the resources of the country and at the same time they will have to be effectively marketed.
He said that important steps have been taken to encourage the backward classes in the business sector in the country. Under this, along with creating a 'Venture Capital Fund', while taking important initiatives to help the people of backward classes, arrangements have been made for loans under 'Pradhan Mantri Mudra Yojana'. The Governor said that the industrial sector is now gaining momentum again by overtaking the era of Kovid. In such a situation, by supporting the big industries micro, small and medium industries, help in establishing local products at the global level. The Governor was addressing the National Award for Professional Excellence.
On this occasion, MP Ramcharan Bohra said that considering the important contribution of MSME sector in the country's economy, it should be encouraged at all levels. Dr Jitendra Joshi, President of 'Global India Business Forum' said that about 65 percent of the country's population is youth and MSME sector has a big role in providing them employment.
read this also:
Video: Sharad Sharma, who returned from Amarnath a few hours before the accident, is telling the story of challenge and faith