Washington:
US President Joe Biden recently visited Saudi Arabia. Saudi Arabia is a country on which Biden's views are not good. Biden talked about punishing Mohammed bin Salman for the murder of journalist Jamal Khashoggi during the 2019 presidential campaign. Not only this, he had claimed that Saudi Arabia would have to pay the price. Biden also claimed to isolate Saudi Arabia over human rights violations. However, this visit has made it clear that the Biden administration has markedly changed its policy regarding Saudi Arabia. He first met Mohammed bin Salman after reaching Saudi Arabia. Biden also spoke to Prince Salman in bilateral meetings between the US-Saudi.
Biden refused to talk to Prince Salman
Joe Biden released a US intelligence assessment after taking office in January 2021. It concluded that Saudi Arabia's Crown Prince and de facto ruler, Mohammed bin Salman, ordered the murder of Saudi critic and Washington Post journalist Jamal Khashoggi. Khashoggi was assassinated inside the Saudi consulate in Istanbul in October 2018. His body was also disposed of inside the embassy itself. Following this assessment, President Biden refused to speak directly to Mohammed bin Salman.
Biden gave a big blow to Saudi as soon as he became president
Not only that, the Biden administration also announced that it was ending US support for Saudi Arabia's war on Yemen. Speculation was rife that the US-Saudi strategic alliance linked to the 1945 meeting between President Franklin D. Roosevelt and Saudi King Abdulaziz ibn Saud was in trouble. The US also removed its missile defense system deployed in the defense of Saudi Arabia and deployed it in other countries. With the withdrawal of US support, Saudi's military campaign against the Houthi rebels in Yemen also weakened.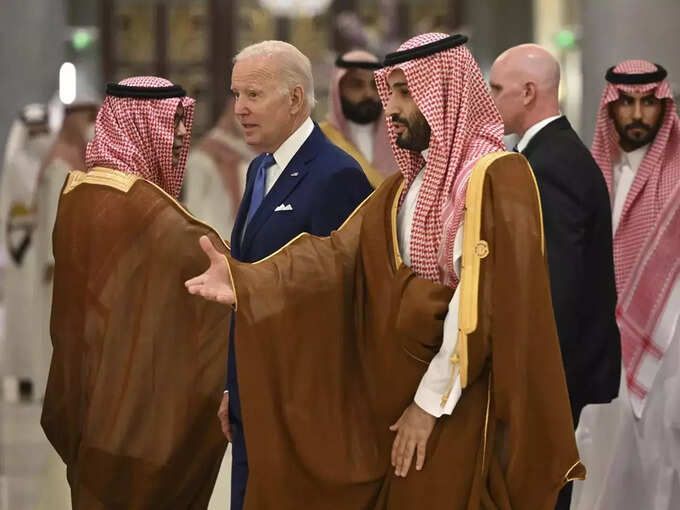 After a year and a half, Biden reached Saudi under compulsion
Now, nearly a year and a half after becoming president, President Joe Biden has visited the Middle East to reestablish ties with Saudi Arabia. He held talks with Prince Mohammed bin Salman in Jeddah, a city on the banks of the Red Sea. A week before the meeting, US Secretary of State Antony Blinken called Saudi Arabia an "important partner" in tackling the challenges posed by extremism and Iran in the Middle East. In such a situation, it has become clear that the efforts of the Biden administration to punish and isolate Mohammed bin Salman are now over. Still, what is the reason behind this U-turn?
Three reasons why Joe Biden took a U-turn
Three major geopolitical developments are believed to be responsible for the change in the Biden administration's view of Mohammed bin Salman. These were developments that were not under the direct control of the White House. This prompted Joe Biden to take a more traditional view of America's allies in West Asia. These reasons were so powerful that Biden broke even the promises he made during his presidential campaign.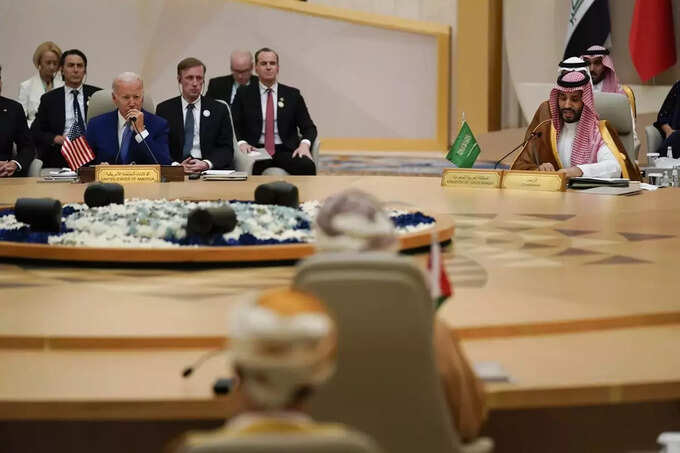 Abraham Accord
The first of these is the Abraham Accord. Due to this agreement diplomatic relations were restored between Israel and the four Arab countries (UAE, Bahrain, Morocco and Sudan). The Trump administration was instrumental in making the Abraham Accord a success. But Israel and Saudi Arabia, two pillars of America's West Asia policy with the Abrahamic Agreement, have taken formal steps to forge a new political, economic and security partnership to counter Iran. The Biden administration was still confused whether it should return to Obama-era realism or strengthen the Arab-Israeli partnership by embracing the Trump model. Later, considering the Trump model as more effective, it was decided to move forward on it.
Iran nuclear deal
The second reason in this was Iran. The Biden administration is working hard to re-implement the Iran nuclear deal, but this time Iran has taken a stubborn stand. Obama had a narrow view of America's goals in the Middle East. He advocated peace between Iran and Sunni Arabs. Obama pushed forward the nuclear deal with Iran, ignoring Israel's opposition. We proceeded with the one that cut the way to the Iranian bomb. But Trump pulled America out of the nuclear deal and promoted stronger ties between Israel and Sunni Arabs. Now Joe Biden has taken a mixed approach, trying to revive the nuclear deal while further strengthening the Israel-Arab partnership.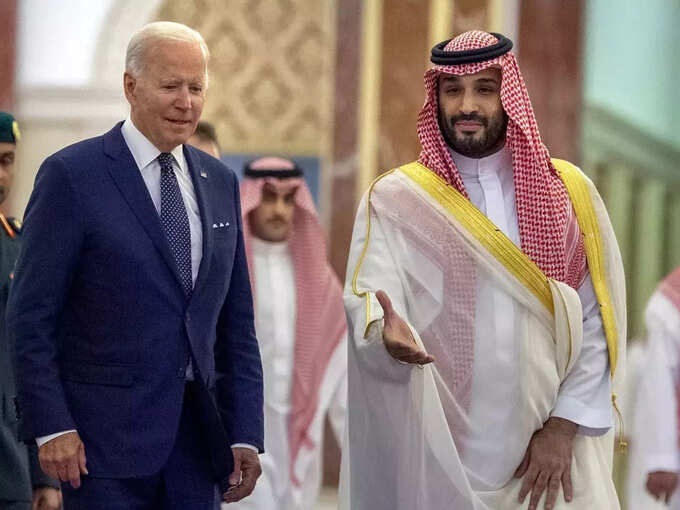 russia ukraine war
The third reason behind Biden's change in views on Saudi is the Russo-Ukraine war. Russia invaded Ukraine on 24 February. After which the European Union, including the US, banned the purchase of oil and gas from Moscow to punish Russia. But this ban caused an outcry in the countries of the European Union. The European Union used to import 90 percent of its oil and gas from Russia. Due to which the energy crisis started in European countries. Now the EU is planning to impose an insurance ban on tankers carrying Russian fuel. Crude oil prices in the international market are already around $100 per barrel. Once the insurance ban is in place, prices may rise further. This will create an inflationary crisis in the West. In such a situation, Biden is requesting Saudi Arabia to increase oil production and reduce the price.
,