Raza Mohammad, a resident of Ajmer's Rasulpur, would never have imagined that the decision taken under compulsion would one day brighten his luck. In fact, 41-year-old Raza had earlier taught in his own private school. But, the circumstances became such that he had to close the school. After this, the crisis of livelihood came in front of him. But, the employment option he found after that changed his luck.
During a conversation with News18, Raza tells how he cultivated pearls on his small land. He says that after being unemployed, he used to wander for hours in search of employment and wanting to do something unique. Then one day an acquaintance came to know about the cultivation of pearls. He says, "We have only one and a half bighas of land, so we could not do traditional farming and then when we came to know about pearl farming, then started preparing for it."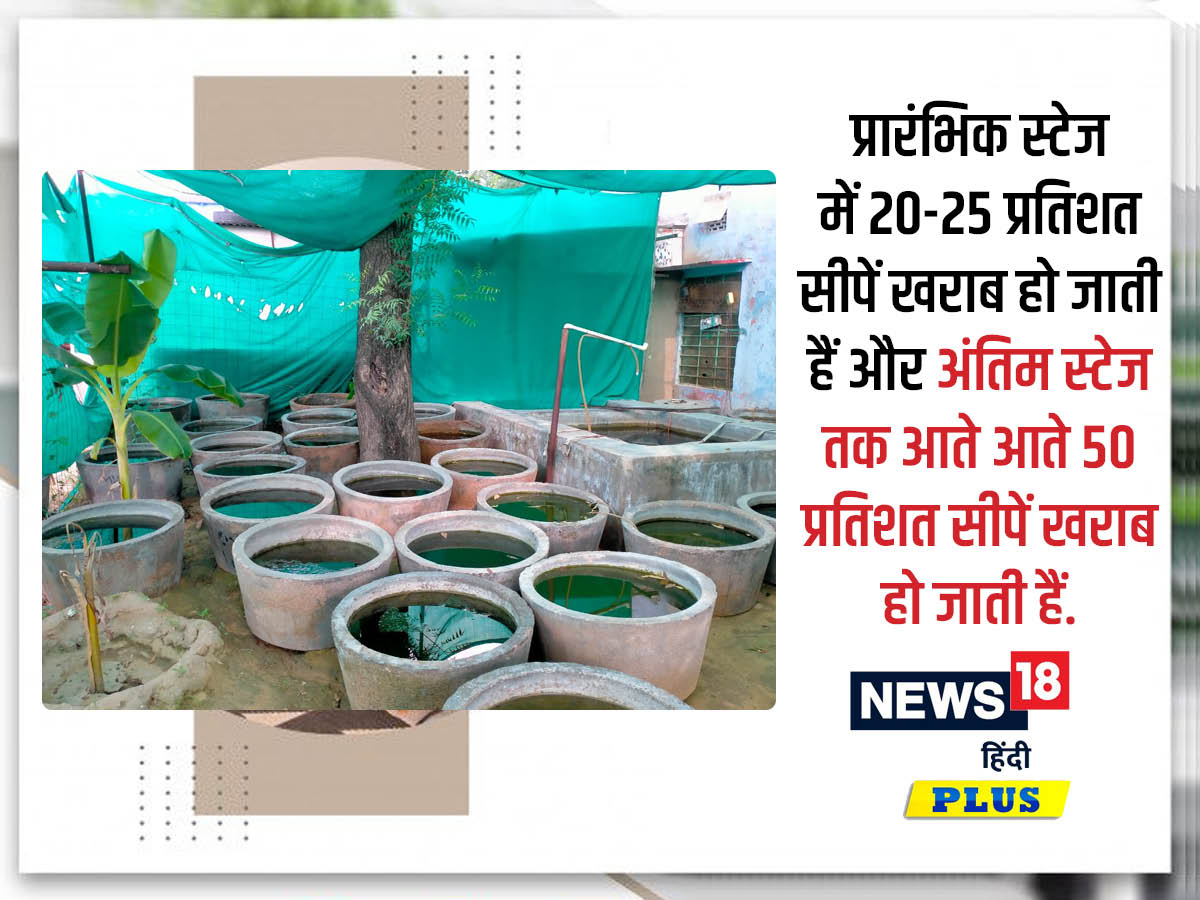 There was no information, training was taken
He tells that he had no knowledge of this subject, so he decided to get training from Narendra Garwa of Jaipur. He says that during the time he took this decision, the Central Institute of Freshwater Aquaculture (CIFA), the government training center, was closed due to the lockdown. After taking training from Narendra Garwa for two days, he built a small pond of 10/25 on his one and a half bigha land and filled 15-20 tankers of water in it. His total investment, including the complete setup and training, was Rs 50,000. He says that there is not much investment in this farming, and with very little care, many times more profit can be earned. He further explains that only the ph level and ammonia level of the water should be checked from time to time and its machine is easily available in the market.
Starting with 1000 oysters
He started pearl farming with 1000 oysters and the average price of an oyster is 10-12 rupees. Most of the oysters are brought from Kerala, Mumbai and Surat. It takes 15-20 months to make one batch of oyster pearls. Raza says that he earns 2 to 3 lakh rupees annually from pearl farming. Along with this, he also gives tuition to the children because this farming does not take much time and effort.
50 percent oysters get spoiled
However, he says that 20-25 percent of the shells get spoiled in the initial stage and 50 percent of the shells get spoiled by the end of the stage. There is also a loss in this process, but the pearls that are made from the remaining oysters make up for the loss. More damage will be done in this cultivation only when more than 50 percent of the oysters get spoiled. If the oysters are not checked from time to time, then more damage is done. However, he also says that 100 percent success is never achieved in this farming.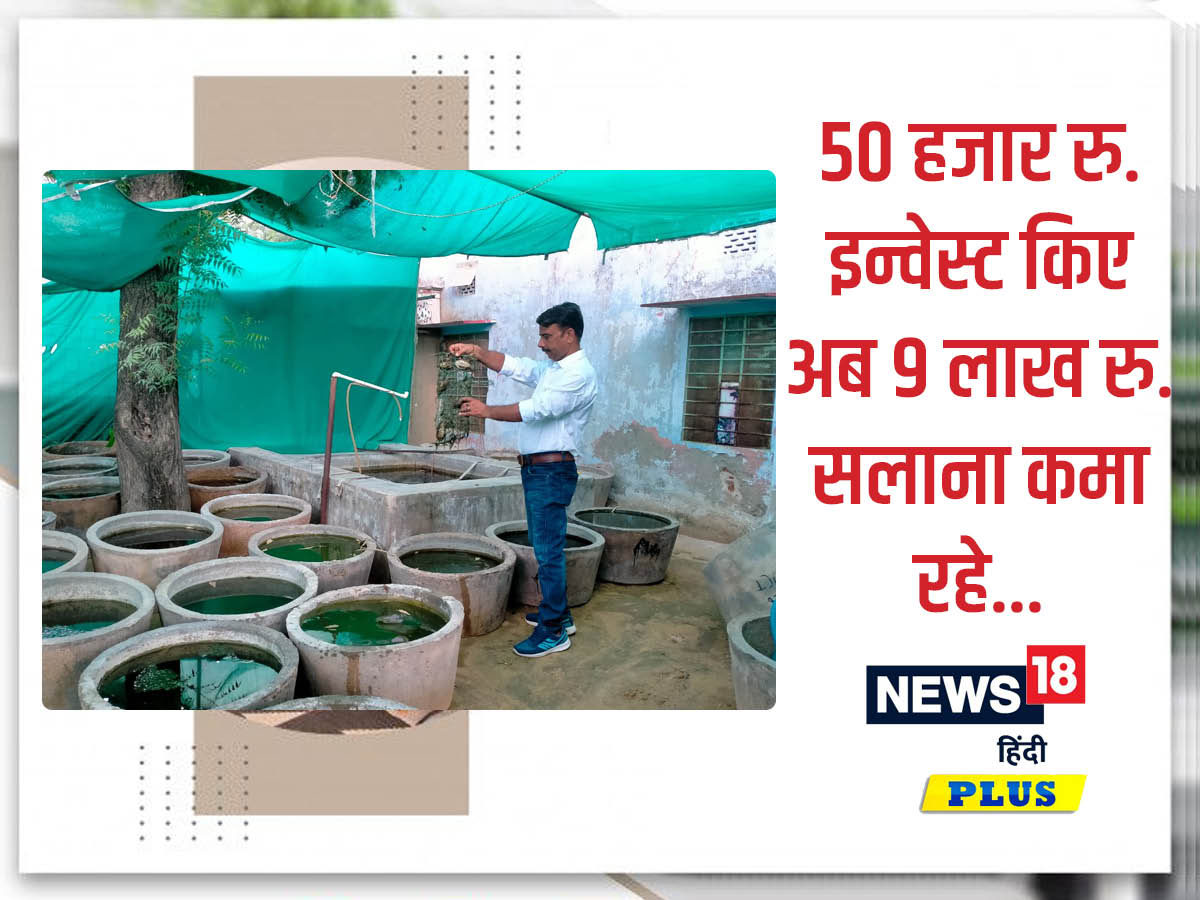 According to him, each oyster pearl is different in quality from other oyster pearls. The cost of round pearls is many times more than the designed pearls in the market. But the mortality rate of round pearls is also very high and also there is only one round pearl in an oyster while there are two designed pearls in an oyster.
5000 pearls will be brought in the future
He says that now he brings 2000 oysters but in the coming days he is thinking of expanding farming. We are planning to cultivate 5000 oysters from January. According to Raza, the credit for his success goes to his mentor Narendra Garwa. He tells how Narendra guided him throughout his cultivation. He would say that whenever he had any problem, Narendra Garwa immediately told him the solution.
Who is Narendra Garwa
Narendra Garwa, a resident of Jaipur, Rajasthan, told News18 that he has been doing pearl farming since 2015. Earlier he used to sell books, but when the books became less bikini and there was only nominal income from the shop, he thought of doing some other work. In the desire to do something different, started looking for ways and suggestions on the Internet. He came to know about terrace farming through the Internet and when he was successful in it, he got confidence that he can do something else. He says, "I started cultivating pearls only after watching YouTube. I didn't have much knowledge about this subject when I started. Till 2015, I did pearl farming myself but my mortality rate was getting very high. Because I didn't have that much knowledge. So then I took 5 days training in government institute CIFA. In 2017 I went to Odisha and got training. After that I started with 3000 oysters and today I have my own institute where I train people. I teach youth and women so that they also get employment opportunities.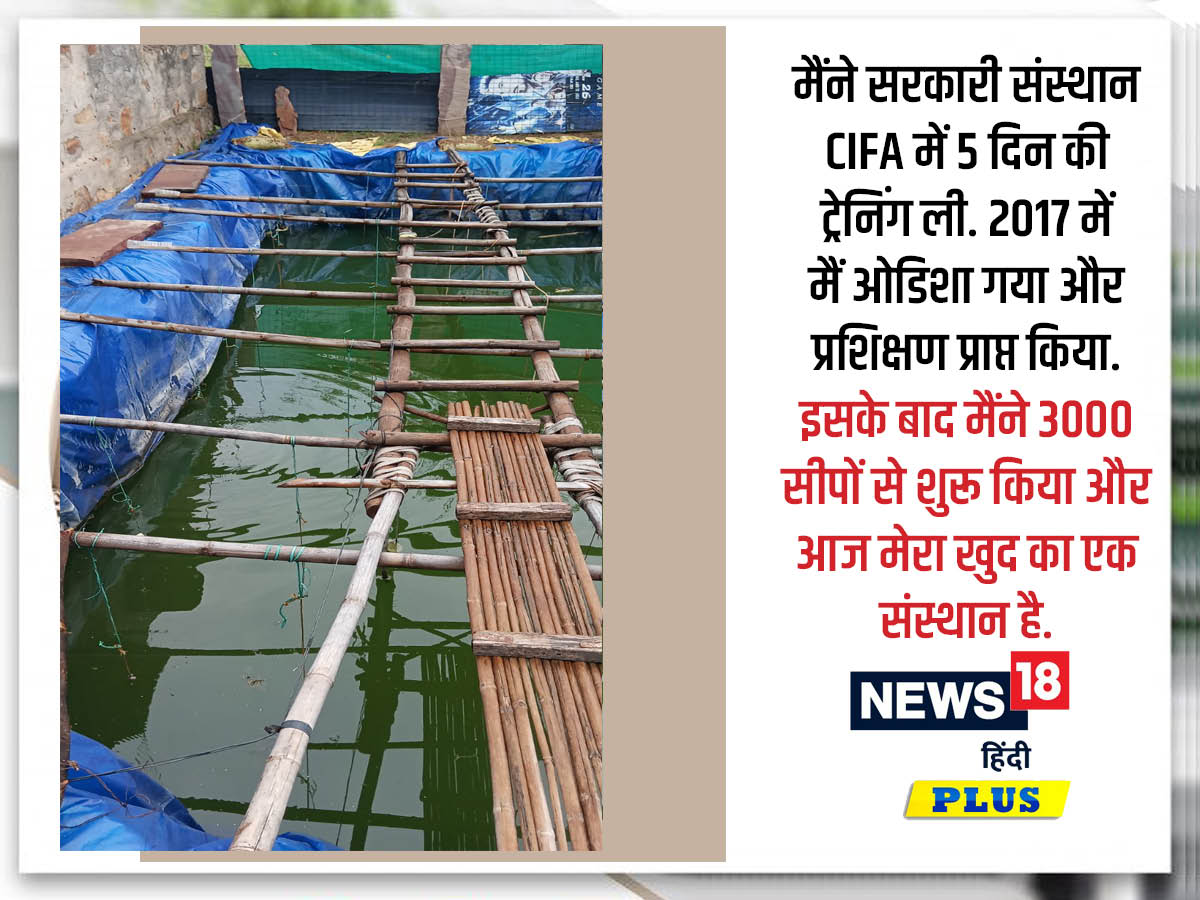 Garwa earns 8-9 lakh rupees
He says, "When told to the family members, they were very angry that what did they start by leaving a good shop. The possibility of growing pearls in Rajasthan was very less. There was no water to drink here, so people wondered from where the pearls would grow. On this Narendra decided to grow pearls in less water. He also holds the record for growing 35 pearls in 17 liters of water. He explains, "My NGO has a two day training program, one day theory and one day practical. In the center where I have taken training, I used to teach fish farming along with pearls, but we only teach pearl farming. I earn 8-9 lakh rupees a year and it doesn't require much maintenance.
Be the first to read breaking news in Hindi News18 Hindi | Today's latest news, live news updates, read most reliable Hindi news website News18 Hindi |
Tags: Farming in India, News18 Hindi Originals
FIRST PUBLISHED : July 11, 2022, 17:09 IST
,