Six months have passed since Russia's invasion of Ukraine. Despite this, superpower Russia has not yet been able to defeat the country Ukraine from the pedestal. In the initial days, it was being feared that Ukraine would kneel before Russia in a few days, but the case turned out to be just the opposite. Ukraine gave a tough competition to Russia on the basis of weapons received from America and other NATO countries. The situation is such that the Ukrainian army is pushing back the Russian army from many areas. At the same time, Russia is rejecting the claim of its troops to retreat, giving it the name of regrouping. Five weapons of Ukraine have played a big role in pushing back Russian troops. These weapons have inflicted so many wounds on the Russian army, which they never imagined. The great thing is that Ukraine did not have any of these weapons at the time of the start of the war. All these weapons have been handed over to Ukraine within the last six months. Know about the weapons that killed the Russian army in Ukraine
HIMARS Rocket System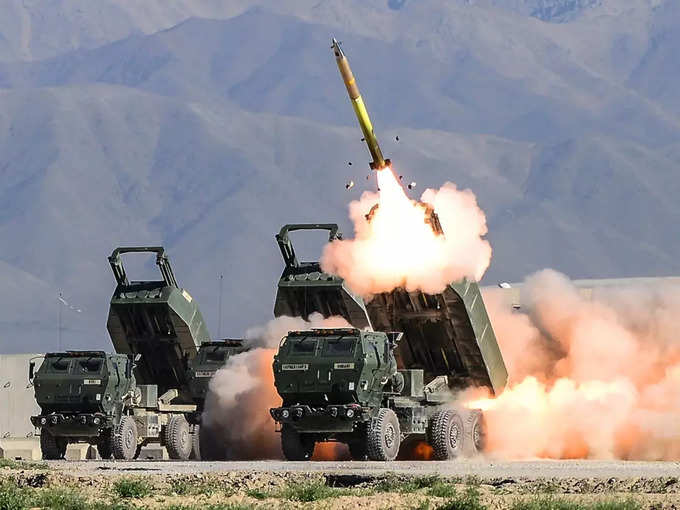 The M142 HIMARS is a rocket system made in America. The full name of HIMARS is M142 High Mobility Artillery Rocket System. It is made by US arms manufacturer Lockheed Martin Missile and Fire Control. It was developed for the US military in the late 1990s. This rocket system was mounted on top of a US Army M1140 truck. The M142 is fitted with six Guided Multiple Launch Rocket System rockets, or two Precision Strike Missiles, or one surface-to-surface Army Tactical Missile. The M142 HIMARS rocket system has been in service in the US Army since 2010. This rocket system has proved its strength in the Afghanistan War, the Syrian Civil War, the Iraqi Civil War and Russia's invasion of Ukraine. The cost of one unit of this rocket system is $5.1 million. So far 540 units of this have been manufactured.
Next Generation Light Anti Tank Weapon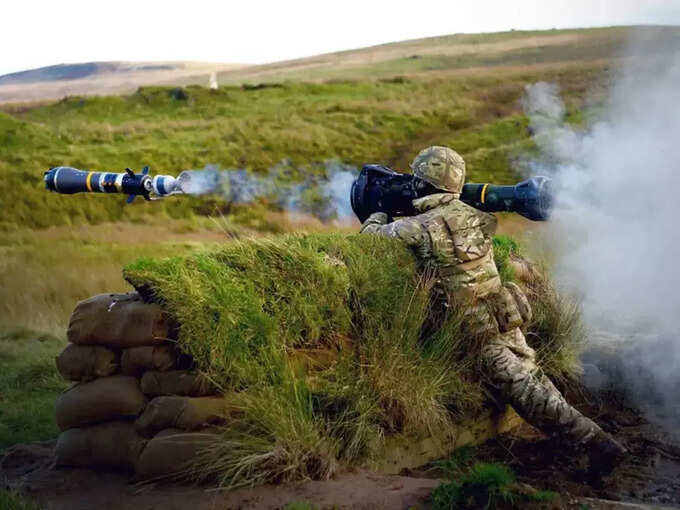 Ukraine has received 5000 units of Next Generation Light Anti-Tank Weapon from the US. It is a shoulder-launched weapon designed to destroy tanks and heavy armored vehicles. Ukraine has made Kherson, Kharkiv and Donbass graveyards of Russian tanks on the basis of this weapon. It is a fire and forget, man portable and disposable single use anti-tank weapon. It has been designed for infantry use. Its missile uses a soft-launch system and is guided through a predicted line of sight. It targets armored vehicles through an overfly top attack. Meaning the missile emanating from the Next Generation Light Anti-Tank Weapon attacks tanks and other armored vehicles from above. It is considered the weakest part of the tanks. It has an effective firing range of 20 to 800 meters.
NASAMS Air Defense System
The US supplied the NASAMS air defense system to Ukraine for air defense. Its full name is Advanced Surface to Air Missile System. NASAMS has been developed jointly by the US and Norway. This missile system has been in the US military since 1998. It is designed by Norway's Kongsberg Defense and Aerospace, while it is manufactured by Kongsberg Defense and Aerospace and the US's Raytheon Missile and Defense together. The effective firing range of this missile system is 30 km, while the flight altitude is 21 km.
neptune cruise missile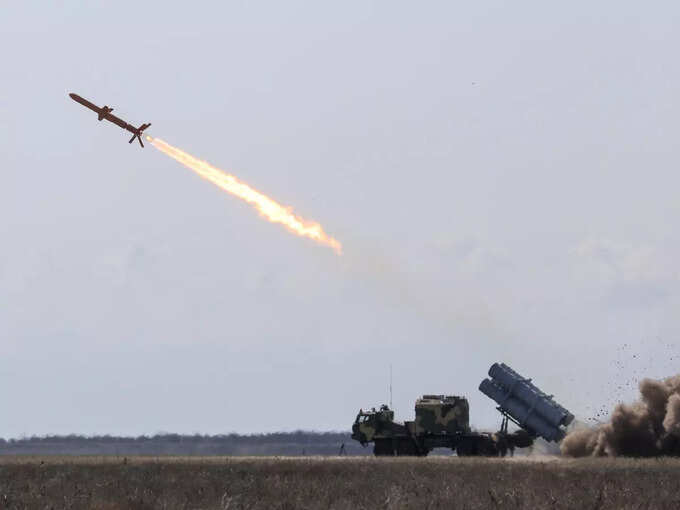 Ukraine has tied up the Russian Navy with the help of the Neptune cruise missile from Britain. With this missile, Ukraine sank the Russian Navy's most powerful warship Moskva in the Black Sea. The Neptune cruise missile is designed to destroy enemy warships. The weight of this missile is about 870 kg, out of which it can fly with 150 kg of explosives. The length of this missile is 16 feet. The Neptune missile has a range of up to 300 km. It can be fired by targeting anywhere on land, air and water.
Bayraktar TB-2 Drone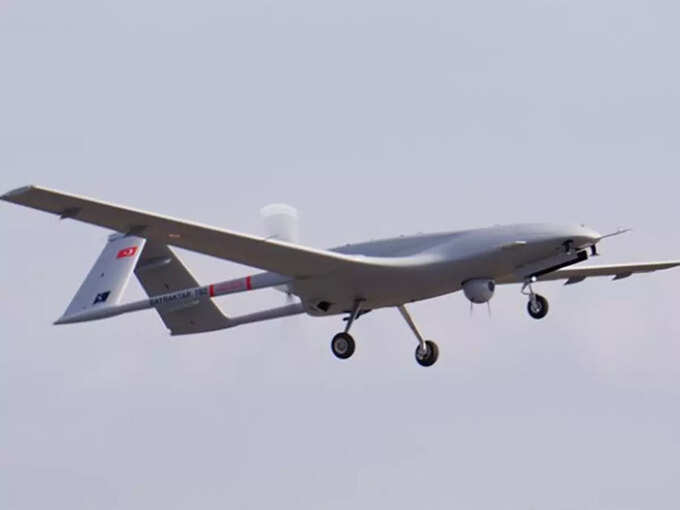 Ukraine has inflicted deep injuries on the Russian army through Turkey's Bayraktar TB-2. The Bayraktar TB2 drone is so lethal that it stopped a 64-km-long convoy of Russian forces in the early days of the war. Due to this, the supply of arms, ammunition and essential logistics with the Russian troops stationed on the forward fronts was completely disrupted. This drone is made by Turkish firm Bykar Technology. The company is run by Selcuk Bayraktar, son-in-law of Turkish President Tayyip Erdogan. Turkey's Bayraktar TB2 is lightly armed. It can be fitted with four laser-guided missiles. Due to being radio guided, this drone can be operated in a range of 320 km.
M777 Howitzer Cannon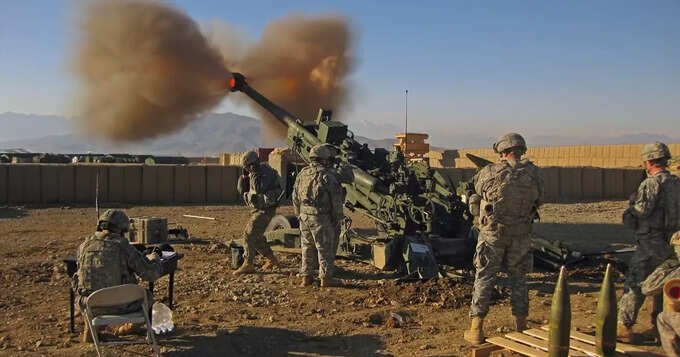 The M777 Howitzer is a 155 mm ultra light gun. It can be easily deployed from one area to another. It was first used in combat during the American War in Afghanistan. The M777 is manufactured by BAE Systems' Global Combat Systems division. The cost of the M777 is $2.025 million per unit. At present, this howitzer is present near India, America, Australia, Canada, Colombia, Saudi Arabia and Ukraine.
The total weight of the M777 is 4200 kg. Its barrel length is 5.08 meters. It requires 9 crew members to operate. This howitzer can normally fire two rounds in a minute, but this can be increased to seven rounds per minute. The M107 shells fired from the M777 have a range of 21 km, the M795 shells have a range of 22.5 km and the Excalibur has a range of 40 km.
,