A big news is coming in the midst of the Ukraine war. President Volodymyr Zelensky, taking a big decision, has removed the head of the country's security agency SBU from the post. He has said that during the war, there are many such cases in the region which are related to treason.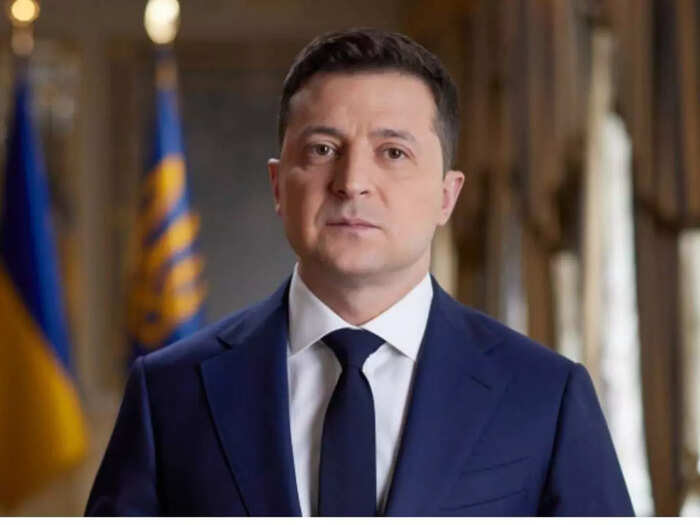 Highlights
Zelensky says more than 60 people are working against Ukraine
The arrest of Ivan Bakanov is being described as the most high profile issue
There was a lot of uproar over the appointment of Ivan Bakanov and Zelensky ignored everything
Kyiv: President of Ukraine Volodymyr Zelensky has removed the head of the country's security agency SBU and the Prosecutor General from his post. Zelensky has said that there are many people in the two powerful organizations who are betraying their own country. Zelensky said there are more than 60 personnel working against Ukraine in wartime Russian-occupied territory. The names of the two officers who have been removed are Ivan Bakanov and Iryana Venediktova. So far no comment has been made on this whole issue from either side. Zelensky has given this information in a video message.

Friend betrayed!
On Sunday, Zelensky gave his video address. In this he said, 'Such crimes are a threat to national security and raise serious questions on their head. He has to answer every question correctly. Ivan Bakanov is Zelensky's childhood friend and his arrest is being described as the region's most high-profile issue. Apart from this, another officer Olek Kulinakh is also suspected of treason. Kulinakh is also the agency's top officer and returned to Ukraine in the year 2020.
Zelensky believes that Russia's occupation of parts of his country is a complete failure of intelligence, for which his childhood friends and other officers are responsible. According to his close friends, Zelensky cannot believe that his friends will betray him in this way. The 47-year-old Bakanov is a friend of the president who once ran his entertainment company and later led the presidential campaign. Now Zelensky wants to give this responsibility to someone who is from the army and who has experience of war.

controversy over appointment
In the year 2019, when Zelensky won the election and became the country's president, he appointed Bakanov as the head of the Secret Service of Ukraine (SSU). There was a lot of uproar over his appointment. The opposition parties advised him that Bakanov was unfit for the role. In his place, such a person should get this post who has knowledge of these matters. But Bakanov was close to the President and he trusted him the most. In such a situation, ignoring all the things, he was handed over the responsibility of this agency. Earlier on March 31, Zelensky had removed former officers Andrey Nayumov from his post. Andra was a Brigadier General who was in charge of the internal security department of the agency.

Navbharat Times News App: Country-world news, your city's condition, education and business updates, film and sports world bustle, viral news and religion-karma… Get the latest news in Hindi Download NBT App
Web Title: ukraine war president volodymyr zelensky fires security agency chief says many cases of treason in the region
Hindi News from Navbharat Times, TIL Network
,