Chandigarh:
Mohali's Chandigarh University is in discussion for the last two days. There has been an allegation of MMS going viral of more than 60 girl students while taking a bath here. An accused student has been arrested in this case. At the same time, her boyfriend has also been arrested from Shimla. Hundreds of students are creating ruckus in the university campus. The university administration is being accused of suppressing the matter. The image of the university has been tarnished after this incident. This from the same university which has seen phenomenal growth in a very short span of time. The name of the university is the title of being the newest university. Apart from this, the university got a place in the QS World University Rankings 2023. At the same time, the Chancellor of the University is a fan of Modi.
Chandigarh University is almost a decade old. The university was ranked very well in the QS World University and NIRF rankings released earlier this year. This university surpassed all the old and famous universities of Punjab and became the most prestigious university. Not only India but also international students from 54 countries study in the university. At present about 30,000 students are registered here.

Steps taken in the education sector in 2001
This university was established in 2012. Sikh entrepreneur and social activist Satnam Singh Sandhu is its chancellor. He is a huge fan of Prime Minister Narendra Modi. Sandhu is also the patron of Chandigarh Welfare Trust (CWT) and New India Development (NID) Foundation. Sandhu, once a farmer, stepped into the field of education in 2001. He first established the Chandigarh Group of Colleges in Landran, Mohali.
Health camp on PM's birthday
On the first day of the Chandigarh University video scandal, Sandhu celebrated Modi's 72nd birthday by organizing a mega-health camp in Chandigarh. The camp was inaugurated by Punjab Governor Banwari Lal Purohit. Union Minister Smriti Irani also attended the event. Sandhu is a big fan of Modi. He posts news, videos and tweets of Modi praising Modi from his social media account.

Chandigarh university: Chandigarh University's MMS scandal is getting heated, uproar continues, youth arrested from Shimla
met PM in April
Sandhu led a delegation of Sikh NRIs and prominent members of the Punjabi community. This delegation had gone to Delhi in April this year and met the Prime Minister under the Sadbhavna programme. After meeting Modi, Sandhu had praised the PM a lot. For one of the fastest growing private universities in Asia, Sandhu and Rashpal Singh Dhaliwal, co-founders of Chandigarh University, from a small village in Ferozepur, this has been a lifetime achievement.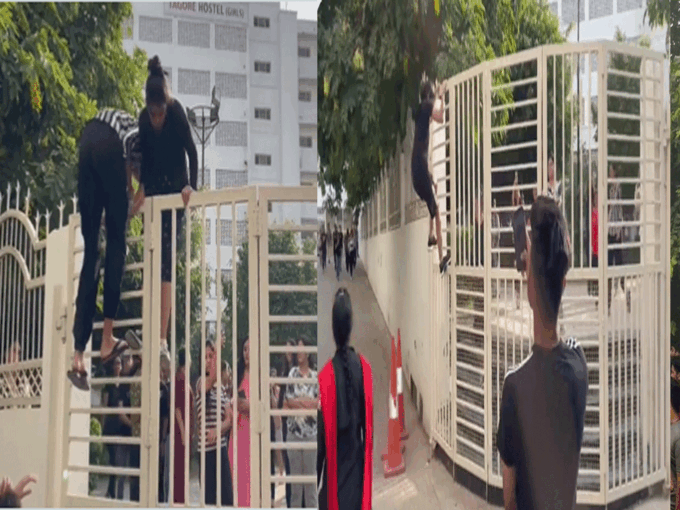 ,