Security tightened outside Sidhu Musewala's house
Photo: Samvad News Agency.
Detailed
The Punjab Police has suddenly increased the security outside the house and village of late Punjabi singer Sidhu Musewala on Friday afternoon. A vehicle containing LMG has been parked outside the house. Sealing the entire village, more than 150 jawans have been deployed at various places. Nakas have been installed on every road coming and going to the village. Along with searching the vehicles, people are also being frisked. The family has been asked to stay inside the haveli. Meanwhile, there is also news that Sidhu Musewala's father has gone abroad late last night. It is being told that he will stay abroad for 10 days.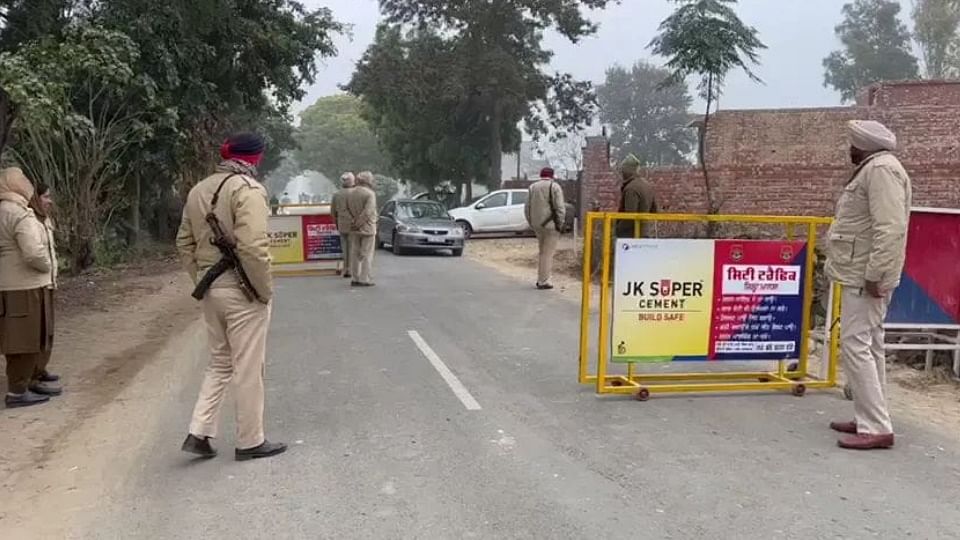 Sources have claimed that security agencies had received an alert regarding the attack on Musewala's family. In view of this, security has been increased. On the other hand, Chamkaur Singh Sidhu, uncle of Musewala, has denied any threat at present. He said that he has no information in this regard. If the police had got any input about the attack then it is a different matter.
The police has not given them any information in this regard. SSP Mansa Dr. Nanak Singh has currently denied the attack. He said that this routine checking is being done. At the same time, some officials told that it was a mock drill but it has not been officially confirmed. Police force was deployed in Musa village till 10 pm on Friday night.