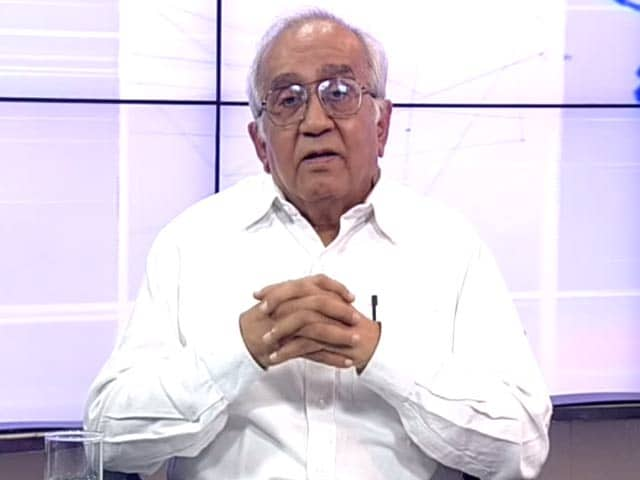 New Delhi:
Speaking about the rising prices and inflation of petrol-diesel in the country, the country's well-known oil economist Kirit Parekh said, if petrol and diesel were included in the purview of GST. If so, it will help in the short term and medium term to control inflation in the country. With petrol and diesel becoming cheaper, more people will be able to use them in the country. This will benefit the economy. Talking to NDTV correspondent Himashu Shekhar, Parekh said that India should import crude oil from Iran at a cheaper rate.
The decision to stop the import of crude oil through 'better trade' with Iran was wrong. Parekh said that there is a good opportunity in front of India right now. India should take advantage of this. If we import crude oil from Iran through 'better trade', then our exports to Iran will also increase. Importing crude oil at cheaper rates will also help in controlling inflation in India.
Parekh said that when crude oil is costlier by one dollar in the international market, then India's expenditure on imports increases to one billion dollars. If the prices of petrol and diesel in the country will come under TST, then both the fuels will become cheaper. In this way the freight will also become cheaper. Its direct effect will also be on the price of goods, if the prices are low, then today the public will get relief.
Today the opposite is happening, after levying excise duty, sales tax and state's own tax in a liter of petrol of about Rs 42, this petrol gets Rs 100 a liter. The worst hit is the lower middle and middle class man, who drives a two wheeler. Parekh said that if the public is to be given relief from inflation, then petrol and diesel will have to be brought under the purview of GST. With this, the price of er liter of petrol will be close to 50-60 rupees a liter. In such a situation, the public will get relief.
read this also :
Delhi: House collapses in Johripur extension area, two dead