A big news has come out from Hazaribagh district of Jharkhand. Here a bus has fallen into the river. Six people are reported to have died in the accident. Apart from this, many other people are said to be injured. According to the information, 52 people were aboard the bus. Everyone in the bus was going from Giridih to Ranchi to participate in the religious kirtan program. Police said rescue operations were underway as some people were feared trapped in the bus.
It is being told that the bus overturned in the river 30 feet below. The injured have been admitted to Sadar Hospital Hazaribagh. The people who died are being told of Giridih. The magnitude of the accident can be gauged from the fact that gas cutters had to be used to retrieve the bodies trapped in the bus.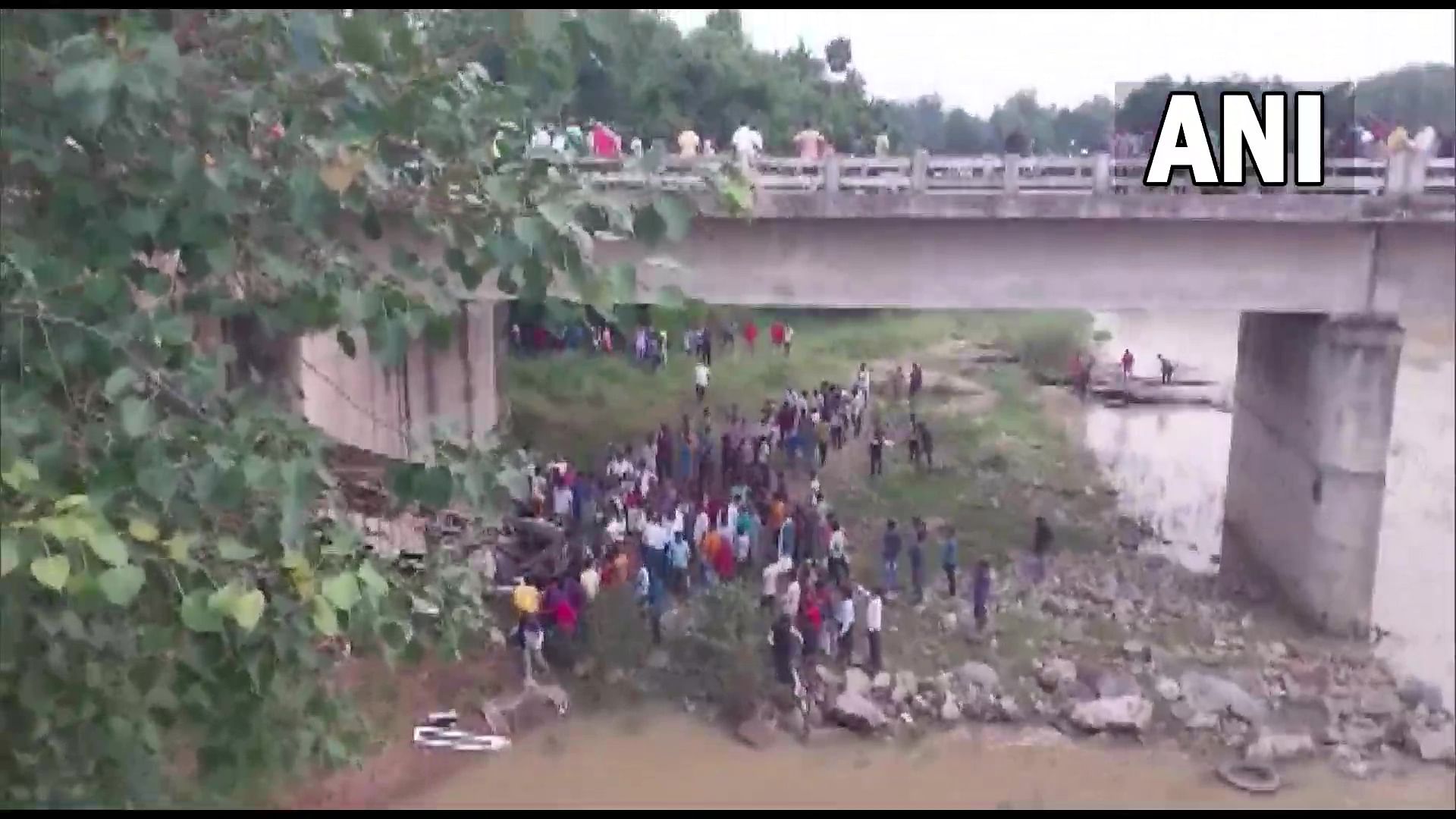 SP Hazaribagh said that seven people were killed and 12-13 were injured when a bus carrying passengers fell from a bridge over Siwan river this afternoon. The injured are being treated in different hospitals. Prime Minister Narendra Modi expressed grief in the matter. The PMO issued a statement saying that Prime Minister Narendra Modi expressed grief over the death of people in the bus accident in Hazaribagh district of Jharkhand and expressed condolences to the families of the victims.
Earlier, a bus of women who came to the meeting of PM Modi held in Sheopur, Madhya Pradesh had become a victim of an accident. The bus overturned while returning from the PM's meeting. There were 30 women in the bus. Ten women were injured in the accident, who were admitted to the district hospital. PM Modi had reached Karahal in Sheopur district after leaving the leopard in Kuno National Park. The PM had attended the conference of women self-help groups and addressed the gathering here.
Two members of banned organization arrested

Two members of the banned Tritiya Presentation Committee (TPC) have been arrested from Hazaribagh district of Jharkhand. The members of the banned group have been identified as Dinesh alias Dinesh Ram (25) and Bablu Ravidas (22), a senior official said.
Hazaribagh Superintendent of Police Manoj Ratan Chhote said that they were wanted in about 24 cases. After receiving information that two members of the banned outfit were hiding in a school in Barkagaon, the police raided the educational institution and arrested them. Meanwhile, two Improvised Explosive Devices (IEDs) weighing 30 kg have been recovered from Basnawa forest of Vishnugarh police station area on Friday.