Washington: World leaders have jointly condemned Putin at the United Nations General Assembly (UNGA) in New York, USA. But Putin, who has suffered huge losses in the Ukraine war, is scrambling to strengthen his war machinery once again. US Secretary of State Antony Blinken gave a speech at the United Nations and called Russia's attack a war crime in the Russo-Ukraine war that began in February. However, the Foreign Minister of Russia was not present during this time. Blinken said in his speech, 'If Russia stops fighting, the war is over, and if Ukraine stops fighting, Ukraine is over.'

According to a CNN report, Putin is giving direct instructions to the generals, which is evidence of the laxity of the Russian military and it has come to the fore due to the Ukraine war. There is significant disagreement over strategy with Russian military leaders, according to US intelligence sources. Disagreement over plans is becoming the biggest conflict. The biggest disagreement is over whether defensive measures should now be taken.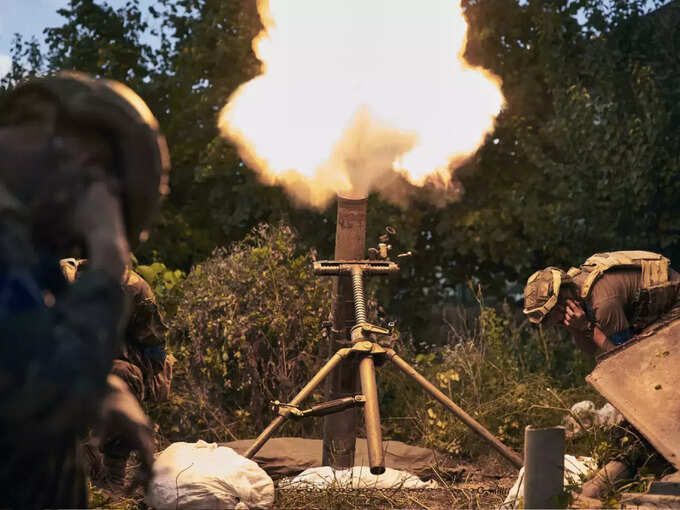 people fleeing russia
Russia has suffered a great loss in this war. Meanwhile, on Wednesday, Russian President Vladimir Putin announced a partial deployment of three lakh troops, after which there was panic in Russia. A large number of people are fleeing Russia. All planes going out of Russia are completely full. However, Putin's decree raises the question whether any competent person can be forcibly recruited. There is also evidence that many Russians are unwilling to join the military. People are fleeing Russia to Kazakhstan, Georgia and Mongolia.


Atomic bomb dropped in Ukraine will have dire consequences, America warns Russia
Recruiting Russian people will not even benefit
In a CNN article, the author and senior fellow at International Peace wrote, "People fear they will be forcibly recruited into the military. Putin has now started a war on the domestic front as well. This war is against the opposition and civil society as well as the male population of Russia. Recruiting people in the military is not going to ease Putin's troubles. This is because the army trapped in the war does not have enough time to train the people. If people go to war without training, it will be of no use, but there will be many deaths in Russia.


India's sharpest attack on Russia in the United Nations, Biden in action, know what Jaishankar is indicating
Russian people looking for ways to break hands
People in Russia have been trying to flee since the announcement of the deployment of three lakh soldiers. Those who are not able to run are losing all kinds of excuses. People in Russia are currently searching for things like how to break hands at home. People say that they are very scared of the President's decision. The situation is that there is a huge increase in the prices of air tickets from Moscow. Fares for one-way flights to nearby countries have exceeded Rs 7 lakh. Most of the tickets are already booked. At the same time, traffic has increased at the border crossings with Finland and Georgia.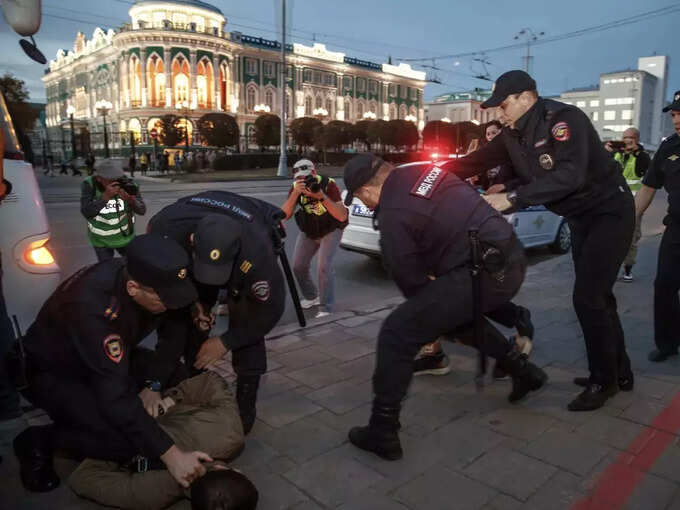 People took to the streets of Moscow, 1200 arrested
Protests are taking place in Russia against Putin's decision to deploy partial troops. In the capital Moscow, the largest industrial city of St. Petersburg, a large number of people took to the streets and demonstrated. The police have also arrested around 1200 people involved in the protest. The protesters also raised slogans of 'No war, life for our children, no mobilization'.
(with agency input)
,