While 2022 brought a lot of happiness for actress Chhavi Mittal, it also left with some wounds. One wound was so deep, that it has left its mark while leaving. Chhavi Mittal was diagnosed with breast cancer this year, for which she underwent surgery in April and also had to undergo chemo sessions. Chhavi Mitta is now cancer free and very fit. Chhavi Mittal shared his cancer journey with fans on social media. She had told the fans how she was facing cancer and its pain strongly.

Now Chhavi Mittal has shared a picture in bikini on social media while going to 2022. Before entering in the year 2023, he has shared with the fans the picture of what he has earned in 2022. This earning is the mark of his fight with cancer and the wound he got during that fight. Along with the picture, Chhavi Mittal has also written that now she has become stronger than before. He has got a new and better life.
Fans' comments on Chhavi Mittal's post
Many inspiring comments of fans are coming on this post of Chhavi Mittal. A fan wrote, 'Chhavi you have earned a lot of respect, love and millions of blessings this year. These blessings will always be with you. Another fan wrote, 'You get more power and courage.'

Chhavi Mittal: Drunk caretaker misbehaved with Chhavi Mittal and her husband, gave this threat
breast cancer surgery scar
In this picture shared in bikini, a big cut mark is visible on the right side of Chhavi Mittal's back, which is of her breast surgery.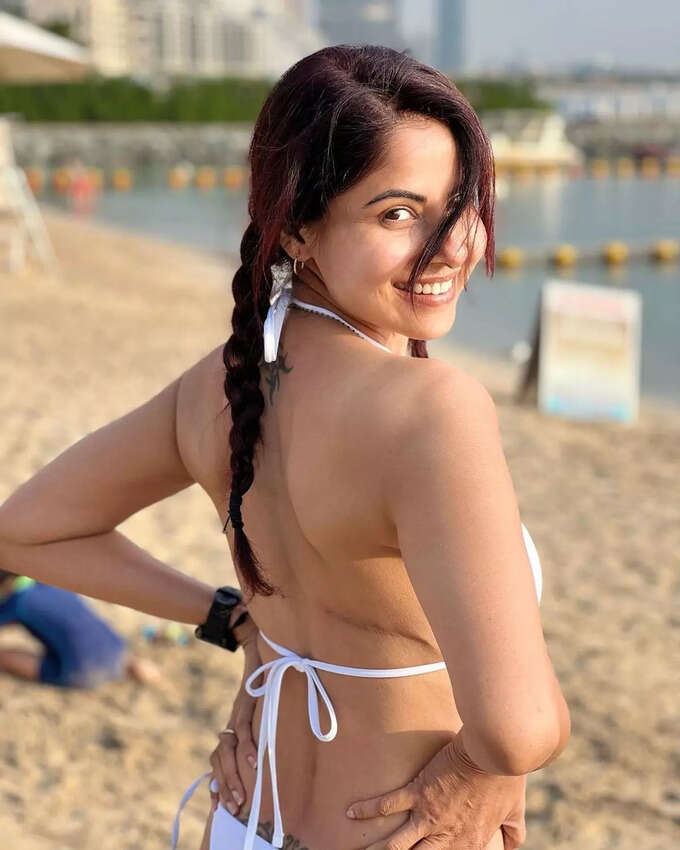 This is how Chhavi Mittal was diagnosed with breast cancer
Chhavi Mittal is now a vlogger and cancer survivor and continues to inspire people for fitness. She also runs her YouTube channel, where she talks about things related to fitness and health. Chhavi Mittal was first diagnosed with breast cancer when she suffered a chest injury. He got this injury during the workout. When she went to the doctor, she came to know about having breast cancer. Then Chhavi Mittal started his treatment immediately.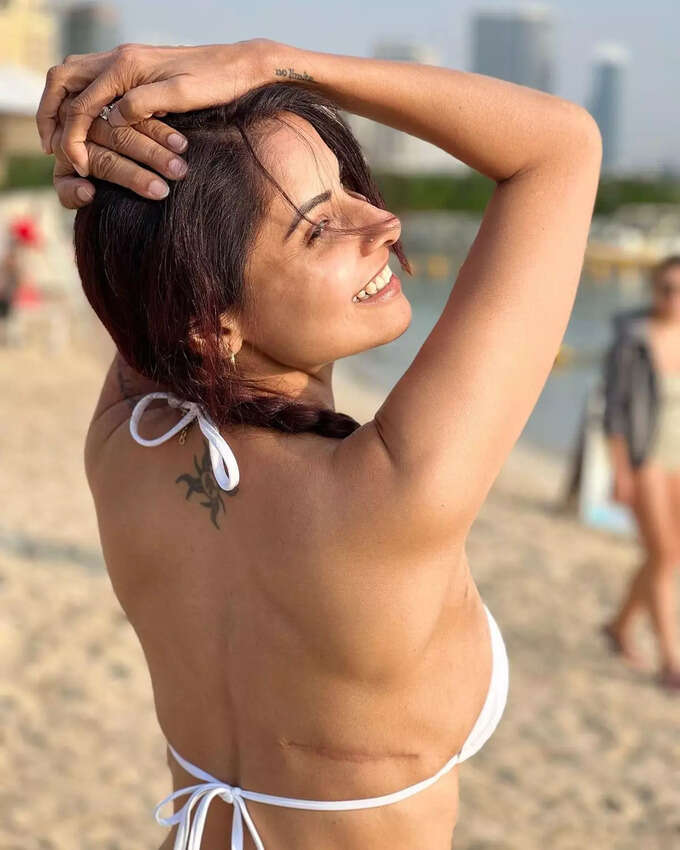 Chhavi Mittal: Chhavi Mittal, who beat breast cancer, said – showing cleavage is my respect for breasts
Worked in these films and TV shows
Chhavi Mittal started her career with TV. Apart from TV shows like 'Ghar Ki Laxmi Betiyan', 'Tumhari Disha' and 'Bandini', Chhavi Mittal also worked in films. She was also seen in the film 'Ek Vivah Aisa Bhi'.

,