Car fell into 50 feet deep gorge
– Photo: Amar Ujala
Detailed
Four people died in a road accident in the early hours of Friday in Kabirdham (Kawardha) district of Chhattisgarh. While four other people are injured. Three women are among the dead. The accident took place after the car fell into a 50 feet deep gorge. Everyone was returning from Prayagraj to Raipur. On receiving the information, the police reached and admitted the injured to the hospital. The dead bodies have been sent for postmortem. The accident happened in Kukdur police station area.
According to information, eight people including Fagu Yadav (60) and Kaushalya (70), residents of Kusmi village in Bemetara, Sati Bai (35), resident of Damakheda in Simga and Malti (45), resident of Bhanpuri in Raipur, had gone to Prayagraj for bone immersion. From there everyone was returning to Raipur in the car. Just now they had reached near Polmi village on the Madhya Pradesh State Highway in Kawardha when the car went out of control and fell into a 50 feet deep gorge.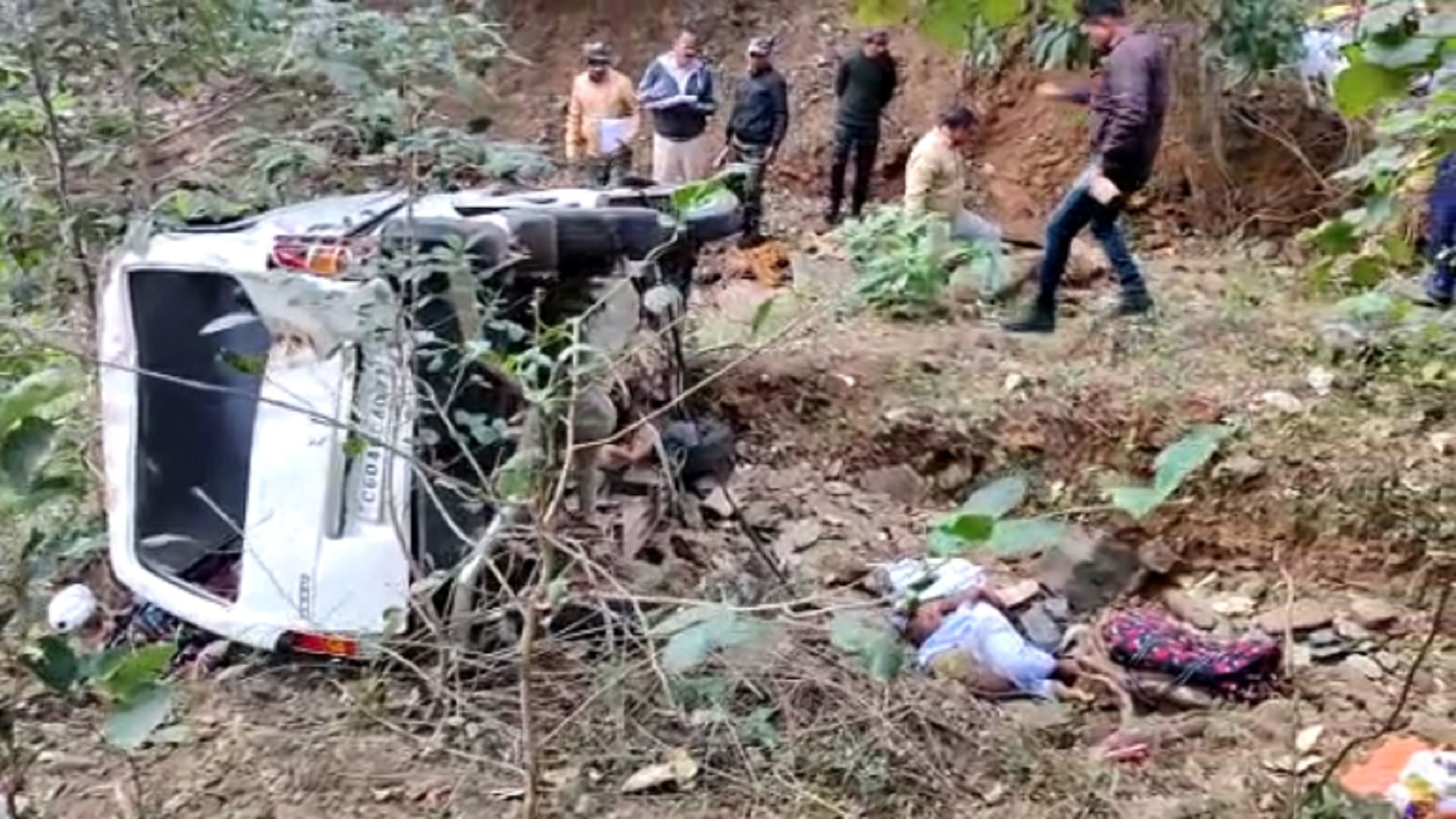 It is not known when the car fell into the ditch. When the local villagers saw it in the early hours of Friday, they made a video of the incident and informed the police. The police arrived and sent the injured to the hospital. However, by then three people had died on the spot. While one died on the way to the hospital. So far the names of the injured have not been revealed. It is feared that the accident would have happened late night or early morning.